Gaskets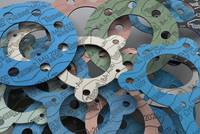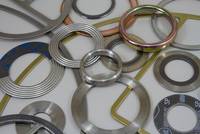 Our production of gaskets is closely associated to the utmost concern about quality, which invariably follows the requirements of world standards. We always make a point of monitoring the quality of our products in co-operation with several recognised international companies. DONIT TESNIT® provides its customers with a high quality product, which are ISO 9002 certified. Our customers, their wishes, special needs – you name it – are always given our undivided attention. What we strive for is top-notch quality and a satisfied customer base.
Cutting capabilities


With our cutting technology, experience and knowledge we are able to cut virtually any material. A wide range of cutting equipment provides competitive pricing and high quality regardless of the gasket size or quantity. A large range of presses, special cutting tools, CAM-CAD Water Jet, and also a skilled team for the swift production of small quantities are available. Custom-cut gaskets according to the customer's own drawing and specification, samples and templates. Cutter manufacture – cutting tools are made in-house as an integral part of the production unit. There is an extensive catalogue of cutters available.

WaterJet Cutting
CAM-CAD Water Jet cutter is an excellent system for manufacturing a variety of two-dimensional items both large and small in simple or complex shapes from a wide range of materials. Steel, rubber, aluminium are just few of the materials that can be cut to the desired shape-drawn, programmed and stored on a CAD-system. The process will leave a smooth finish on steel with no heat contamination and exceptional two-dimensional accuracy.