Donit Tesnit High Performance Gasket Materials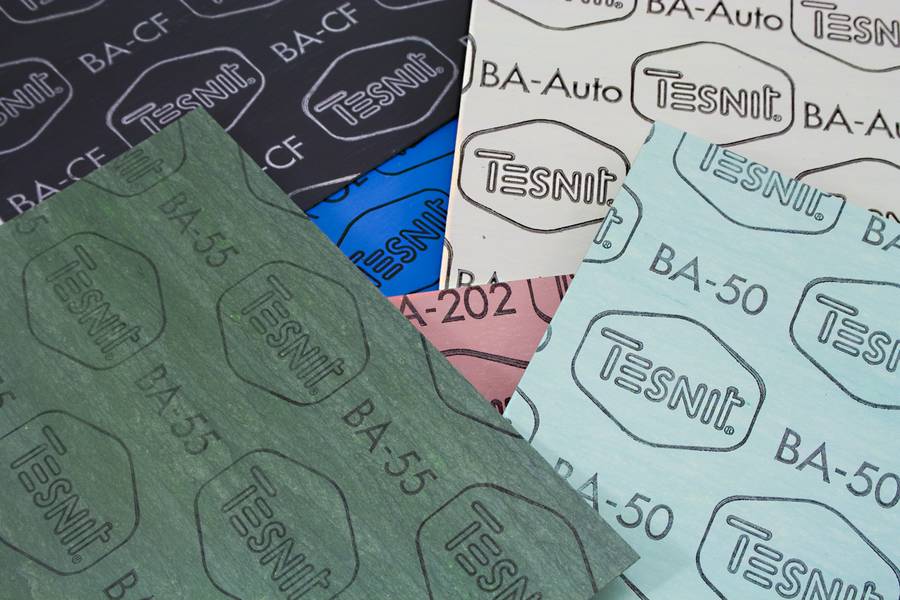 The high performance compressed gasket materials (EKO) are the further development of our high quality compressed gasket materials. The EKO group of gasket meterials are specially designed materials with incorporate selected fibers, fillers and binders. This creates the gasket materials with an extremely good thermal, mechanical, chemical and sealing properties. In addition the whole EKO group of materials is also environment-friendly.
This high performance and environment-friendly group of gasket materials (BAU 2000, BAGL 3000, BACF 4000, BAX 5000 and BAM 6000) covers the whole application range of gasket materials from the most special applications to the general ones.
BAU 2000 - Environment friendly gasket material with specially balanced sealing, thermal, chemical and mechanical properties allows universal application
BAGL 3000 - Environment friendly gasket material with excellent torque retention and thermal resistance
BACF 4000 - Environment friendly gasket material with very good resistance to steam and strong alkaline media
BAX 5000 - Environment friendly gasket material with supreme mechanical properties
BAM 6000 - Environment friendly gasket material with excellent resistance to steam and long-term steam sealability