Slade Graphite Gaskets:
Expanded graphite is resistant to almost all media. It is suitable for a very wide range of applications, steam as well as inorganic and organic bases, solvents, oils and fuels. Exceptions are strong oxidizing media such as highly concentrated sulfuric or nitric acid or molten salts.

Reinforced with Flat Metal Leaf Springs of stainless steel, encapsulated in a thick vermiculated graphite foil jacket. These metal reinforced strands, Slade weaving yarns are wowen ito a tough, resilien cloth like sheet.

The flat metal leaf springs at the core of each strand crisscross each other throught the cloth to impart an enduring resiliency.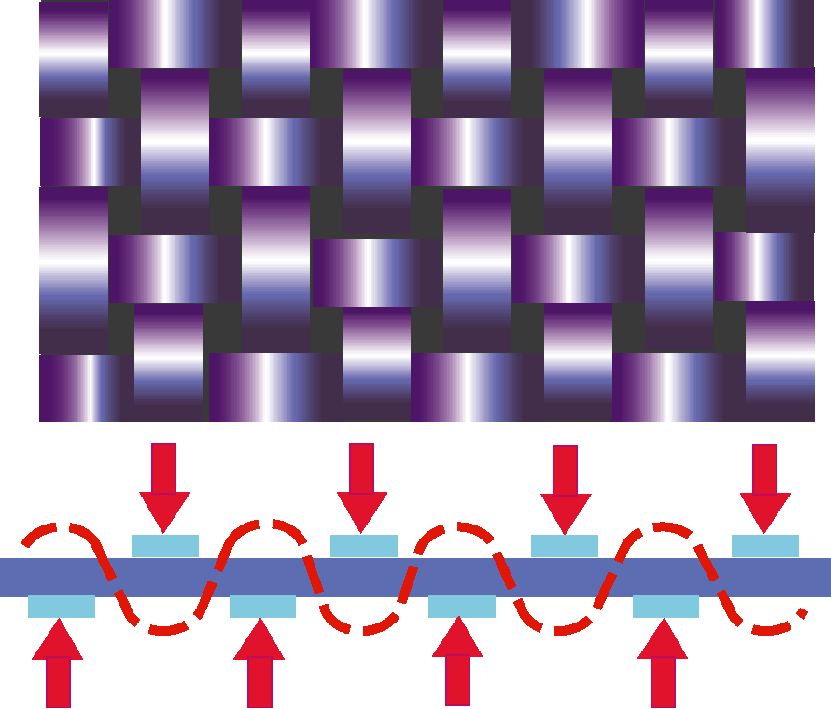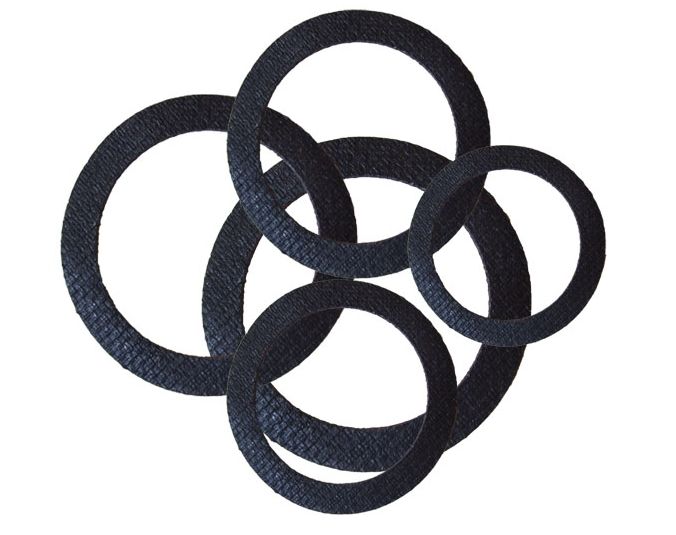 PYRO-TEX GASKET SHEET – A resilient, compressed sheet that works!
Reinforcement:
Reinforced with Flat Metal Leaf Springs (304SS) stainless steel, encapsulated in a thick vermiculated graphite foil jacket
Temp:
Up to 1800°F/1000°C
Pressures:
Up to 4500 PSI/310 BAR 

pH Range:

1-14

Applications:

High temperature, high pressure critical services (steam, superheated steam, cchemical, hydrocarbons etc.)
Advantages:

- It takes physical abuse like no other graphite gasket, handling and feeling like tough leather


- Can be used on warped and heavily oxidized surfaces

- Replaces spiral wound gaskets, romoving the spiral leak path and eliminating the the need of a compressing ring to prevent crushing

- Due to its construction, it is great for solving thermal expansion problems

- Simple to cut and handle


SLT-20 –Premium quality gasket sheet with tanged stainless steel insert
Reinforcement:
Reinforced with 0,1mm thick tanged 316SS stainless steel  with mechanically bonded high quality expanded graphite on both sides
Temp:
Up to 1200°F/650°C
Pressures:
Up to 2900 PSI/200 BAR 

pH Range:

1-14

Applications:

High temperature, medium pressure applications (steam, superheated steam, chemical, hydrocarbons etc.)
Advanteges:

- Economical alternative to Pyro-Tex sheet

- Can be used on wide range of applications

- No aging, long time uniform compressibility and resiliency independent of temperature