Slade 3300 Series Packings
All of Slade Inc. packings are a result of an in-house know-how and years of development. This technology is protected with US and EU patents.
 

One Solution for ALL your sealing needs!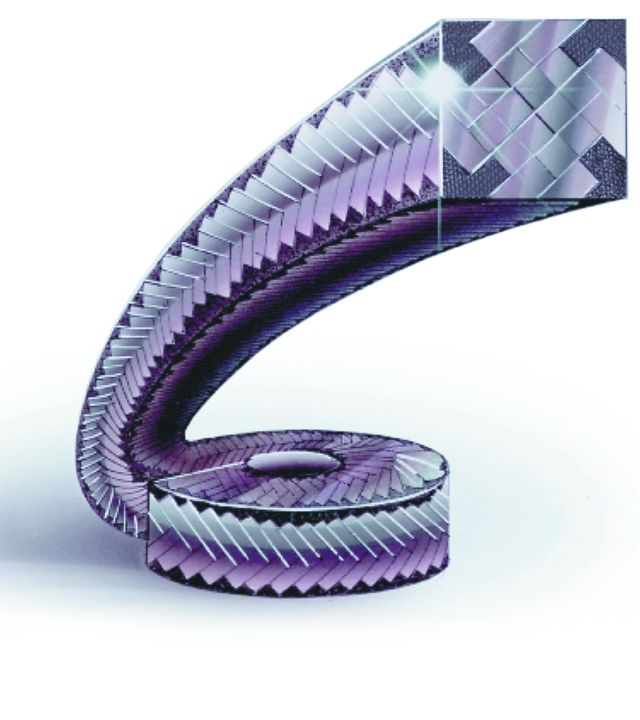 Slade 3300G is the best packing for both pumps and valves eliminating the risk of installing the wrong packing and reducing inventories. 
It can be operated flush-free and leak-free in most application. Excellent for ALL power plant applications. 

3300C – Slade's Cost Effective Pump and Valve Packing
Reinforcement:
Each yarn of graphite foil is reinforced with high strength structural carbon fiber
Temp:
Non-oxidizers: -400°F/-240°C  to 5400°F/3000°C 
Mild Oxidizers to 1800°F/1000°C
Pressures:
Valves to 1000 PSI/70 BAR (for higher pressures, consult factory)
pH Range:
1-14
3300W:
Inconel wire reinforced for higher pressures: 5000 PSI/350 BAR
3300LC:
Low chloride, high purity for nuclear service 
3300LS:
Low sulfur, high purity for nuclear service 
3300G – Slade's Best All Purpose Pump and Valve Packing
Reinforcement:
Corners and yarns of graphite foil reinforced with high strength structural carbon fiber
Temp:
Non-oxidizers: -400°F/-240°C  to 5400°F/3000°C 
Mild Oxidizers to 1800°F/1000°C
Pressures:
Valves to 5000 PSI/350 BAR without end-rings
Pumps:
Flush-free in many services to 4800 FPM (1400 m/min)

pH Range:

1-14
Applications:
Chemicals, steam, hydrocarbons, etc.
Advantages:
- One packing inventory for all pumps and valves
- Works well on worn sleeves
- Difficult to overtighten
- No added lubricants to squeeze out or burn off
- Eliminates flush-water in most applications
- Not necessary to replace entire set, just add ring
- Won't glaze or harden
- Eliminates most leaks
- Amperage reduction of 15% is typical
- No special end-rings required
- Outlasts typical packings by factor of 6
- 4800 fpm/24 ms (without flush water)
- pH 1-14
- Operates virtually leak-free in most applications
- Low chloride/sulfur available for nuclear service

Installation:

Check clearances and dimensions
Best to use no more than 5 rings in stuffing box (us Sladespacer bushings to reduce rings
Cut rings on the bias (45° angle), stagger joints
Compress each ring 25% (especially the first ring)
Loosen gland to allow it to relax
Snug the gland bolts and start the pump

3300GLC:
Low chloride for nuclear service 
3300GLS:
Low sulfur for nuclear service 
3300K – Slade's Best Triplex Pump, Reciprocating Packing
Reinforcement:
Same as 3300C, but with added Kevlar fiber corners
Temp:
Maximum temperature of 500°F/260°C
Applications:
Reciprocating/plunger, wastewater, steam and ammonia pumps
Pressures:
5000 PSI/350 BAR
pH Range
2-12
3300CJ – Slade's Anti-Extrusion Carbon Fiber Packing
Description:
Carbon jacketed 3300C
Pressures:
Valves to 1000 PSI/70 BAR (for higher pressures, consult factory)
Application:
Used as anti-extrusion end-ring
3300CJK – Slade's Anti-Extrusion Carbon Fiber Packing
Description:
3300C with Kevlar corners
Temp:
500°F/260°C
Application:
Used as end-ring to provide anti-extrusion (especially with large throat clearances) and to provide barrier to particulate contamination